Kate Middleton's wedding to Prince William was one of the most witnessed events in the whole world. Some say that there is only one wedding that was more elaborate, which was the wedding of Williams' parents Prince Charles and Diane. Kate and Williams' occurred on the 29th of April, 2011. One of the standouts during Kate's wedding was her gown. This was made by Alexander McQueen's creative director, Sarah Burton. Here are some details of Kate Middleton wedding dress.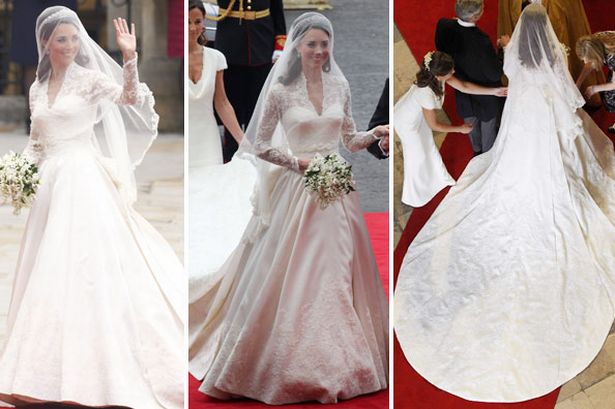 The dress made Kate look even more beautiful on that day. It was all white and contrary to most royal wedding gowns, the train is rather short.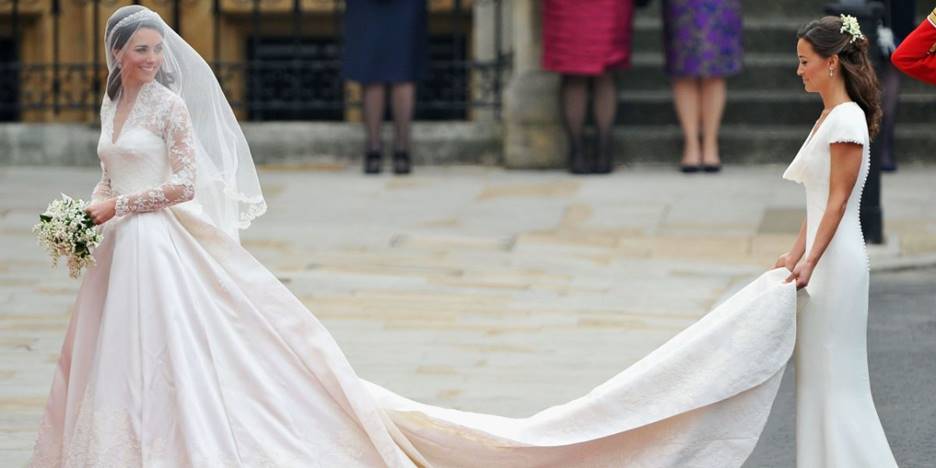 Kate's sister, Pippa, became a star on that day. This was partly due to the way she did her duties. Here she is seen lifting the train of the gown.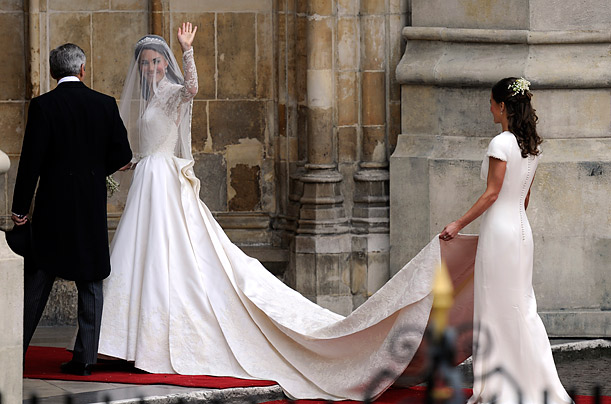 Looking ever so vibrant, Kate waves to the crowd behind her as she walks through the door of Westminster Abbey in London.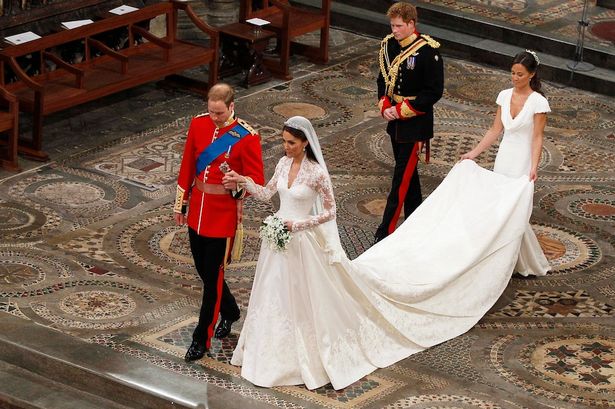 With the veil of the dress pulled over and behind her, Kate walks hand-in-hand with her groom, Prince William while Pippa and Harry walk behind them.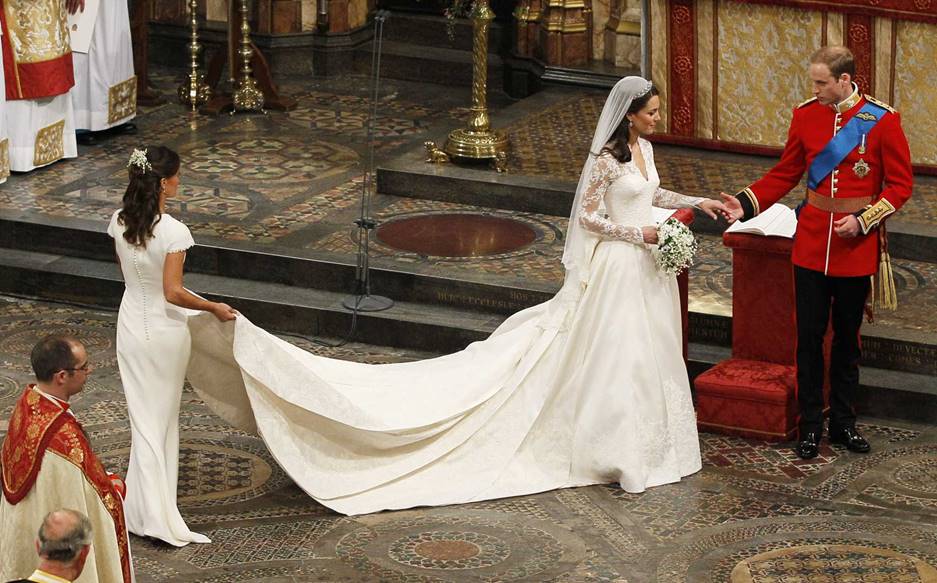 Nearing the altar, the photo shows how elegant the design of the wedding dress is. Simplicity sometimes has a place in royalty.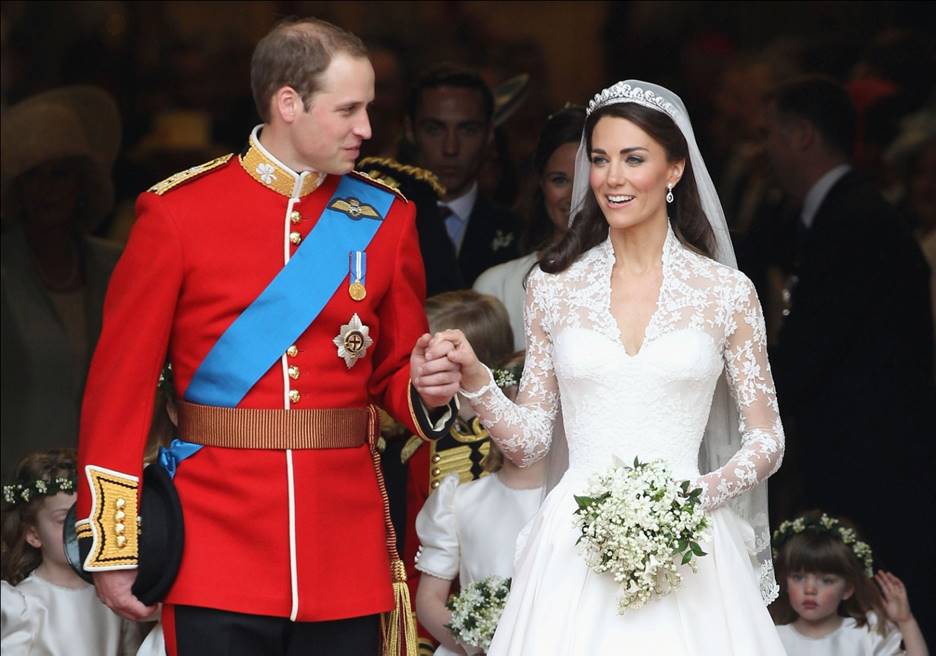 The design of the gown emphasizes Kate's slim figure. It compliments her athletic body with the right angles from the chest area to the waist.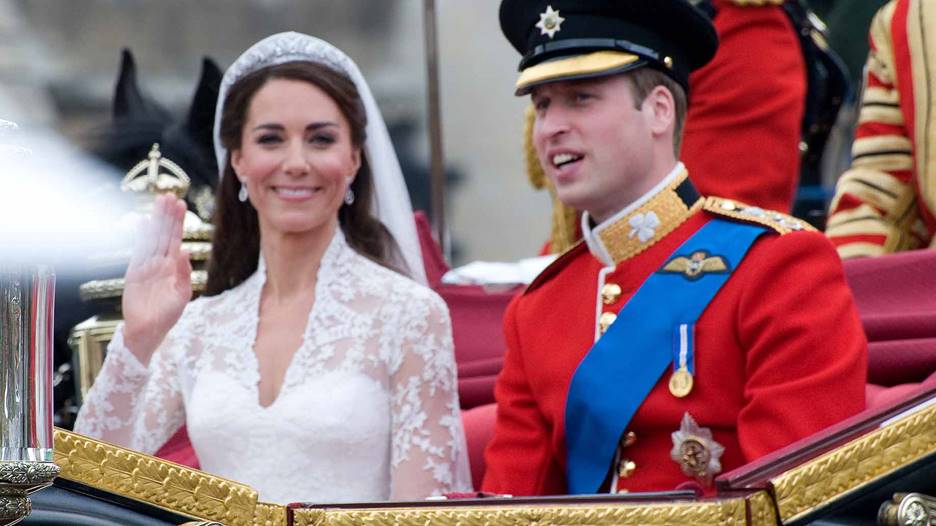 There is a distinct hint of the designs of the fifties in this dress. This is notable in the gown's sheer overlay that provides enough cover on Kate's shoulders.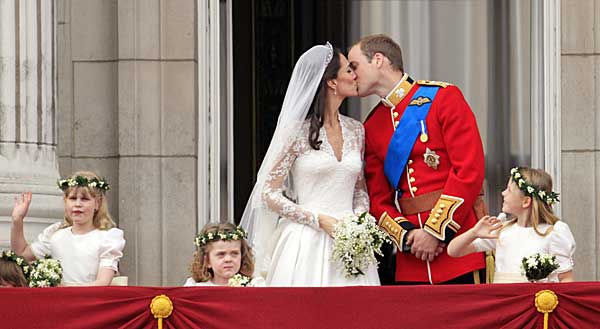 Kate Middleton's wedding dress is known to have a traditional and conservative design concept that is mixed with modern trimmings.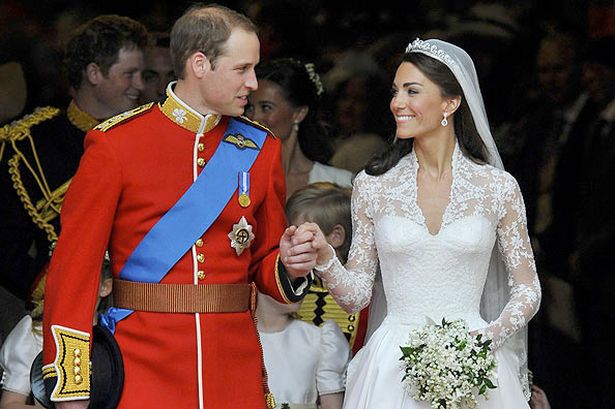 The modern day bride getting married in a classically designed dress is what Kate evoked during the happiest day of her life.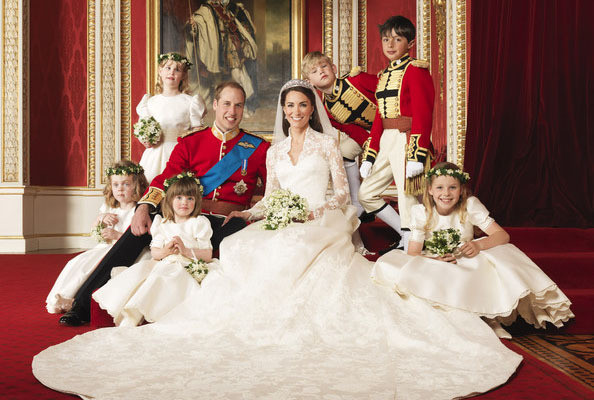 Here is the wedding gown shown in full glory. It may be simple yet it is so classic and modern at the same time. These are traits of Kate Middleton.